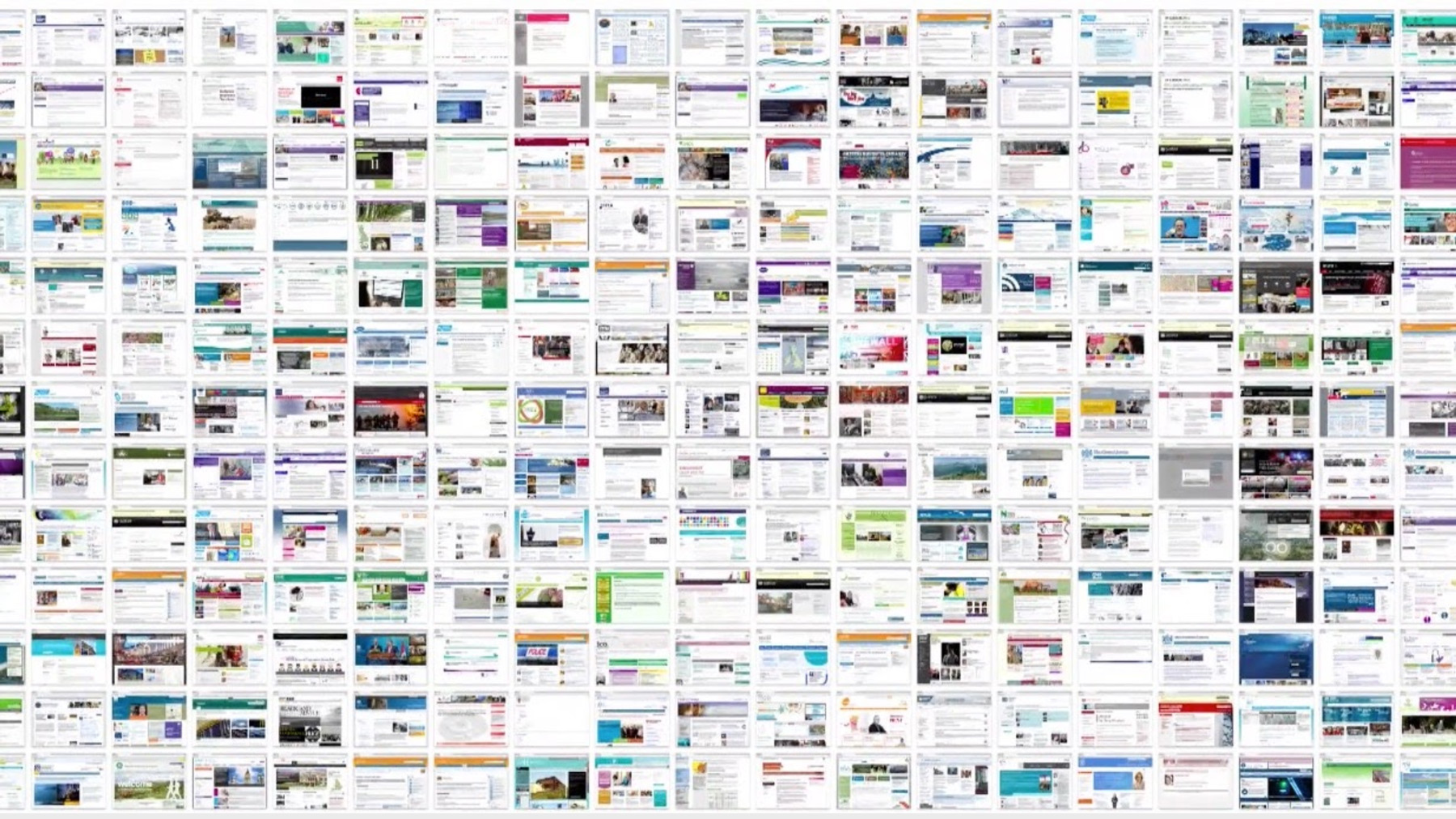 The old world of inconsistent government org websites that didn't meet user needs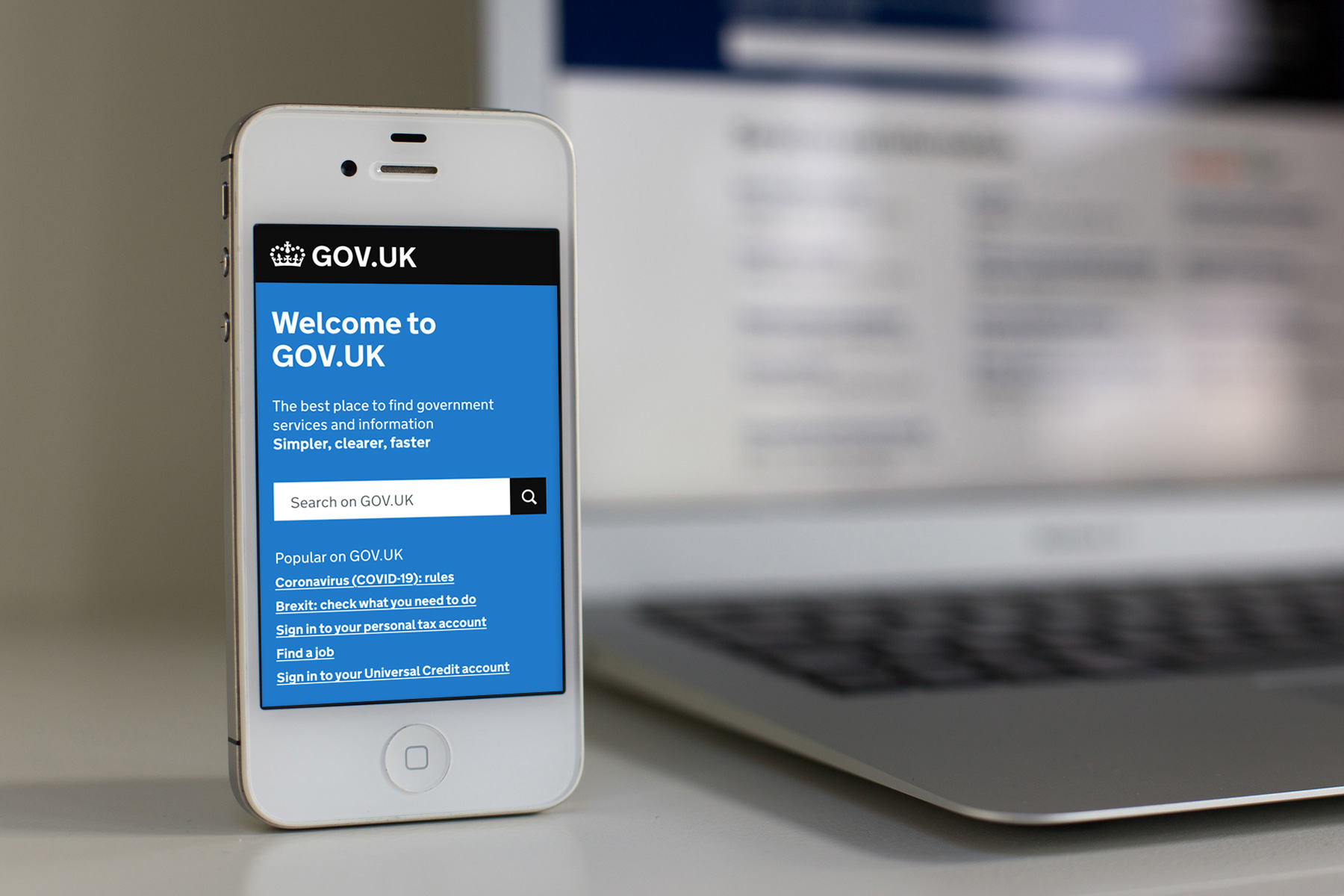 Creating a trusted design language
I helped create the simple and trusted GOV.UK design language. Our aim was to build a robust design framework that could easily incorporate the varying content across thousands of government websites and enable the fast creation of new digital services. This needed to be done while maintaining the trust and confidence of the millions of users who interact with government daily.
Using graphic design as an enabler for content and interaction design we developed simple and consistent information hierarchies, page formats and interaction patterns. We focused on how our users interacted with the information and iterated accordingly. The typographic and layout specifications we developed were carefully considered for maximum legibility, readability and effective hierarchy.
Our goal was to ensure that content was legible and easy to read for everyone, and that information and interactions could be clearly understood.
GOV.UK won the Design Museum's Design of the Year award and a D&AD black and yellow pencil.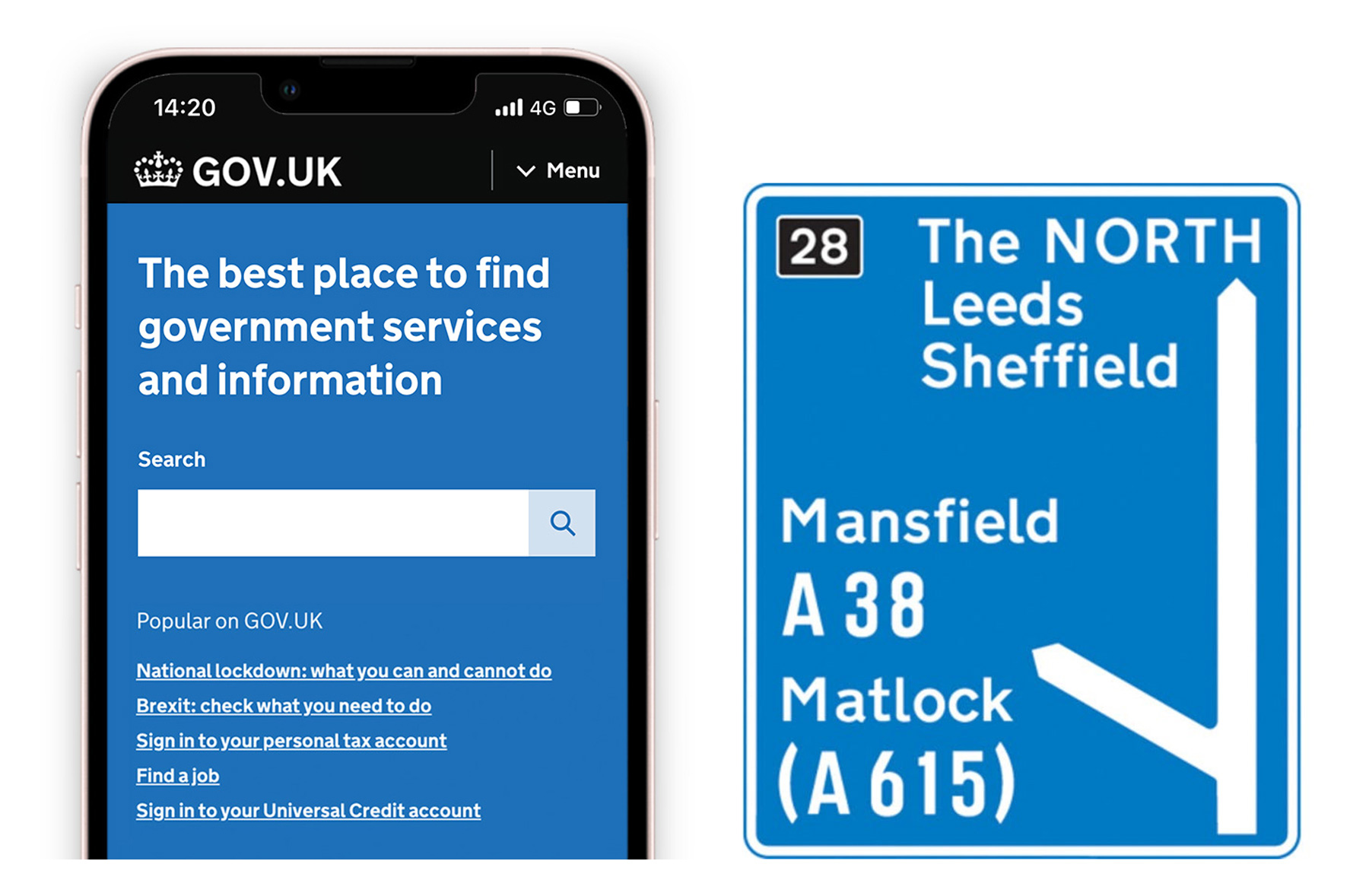 The GOV.UK design language needed to be recognisable and trusted from the start. Visual cues were borrowed from established and recognisable symbols and infrastructure.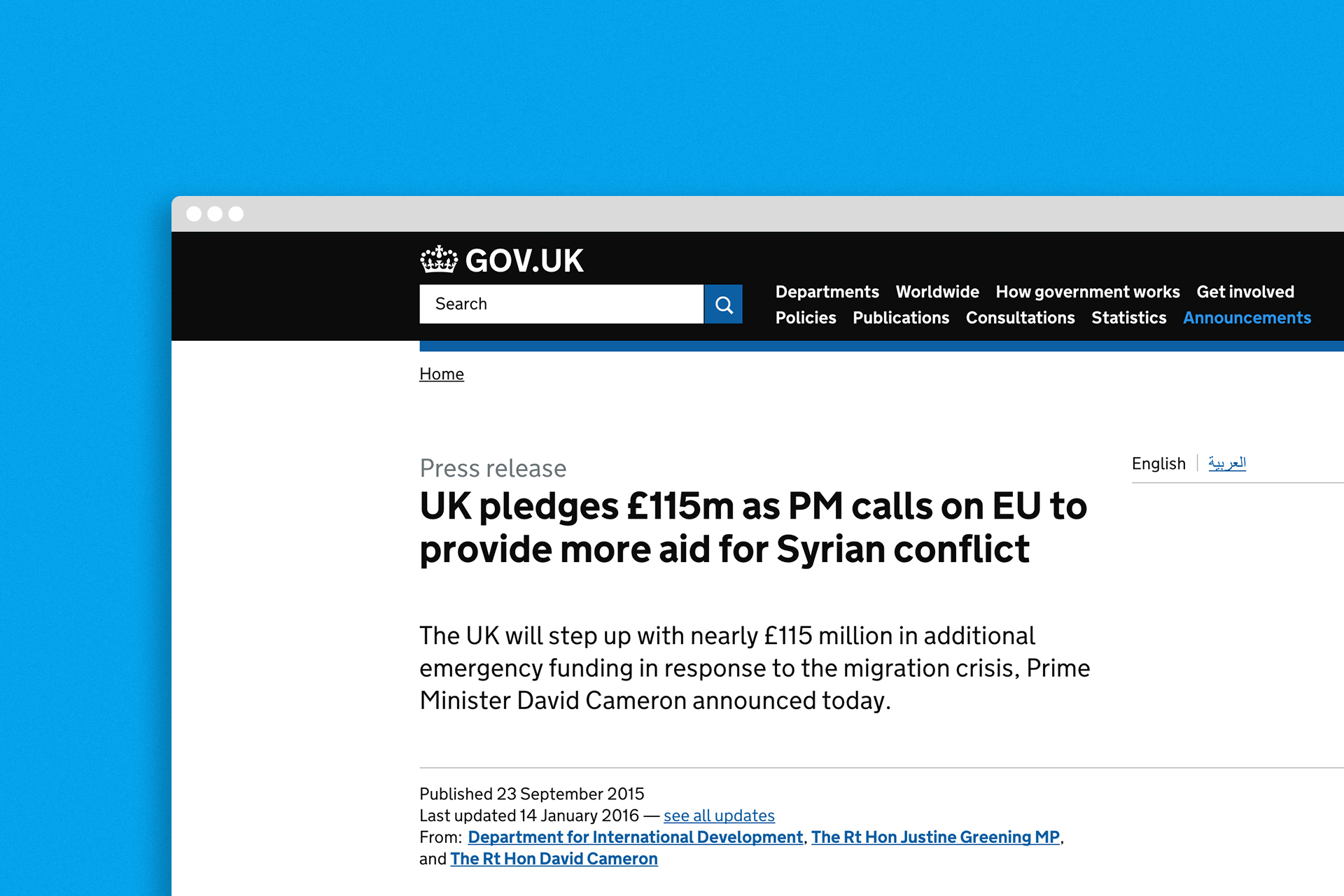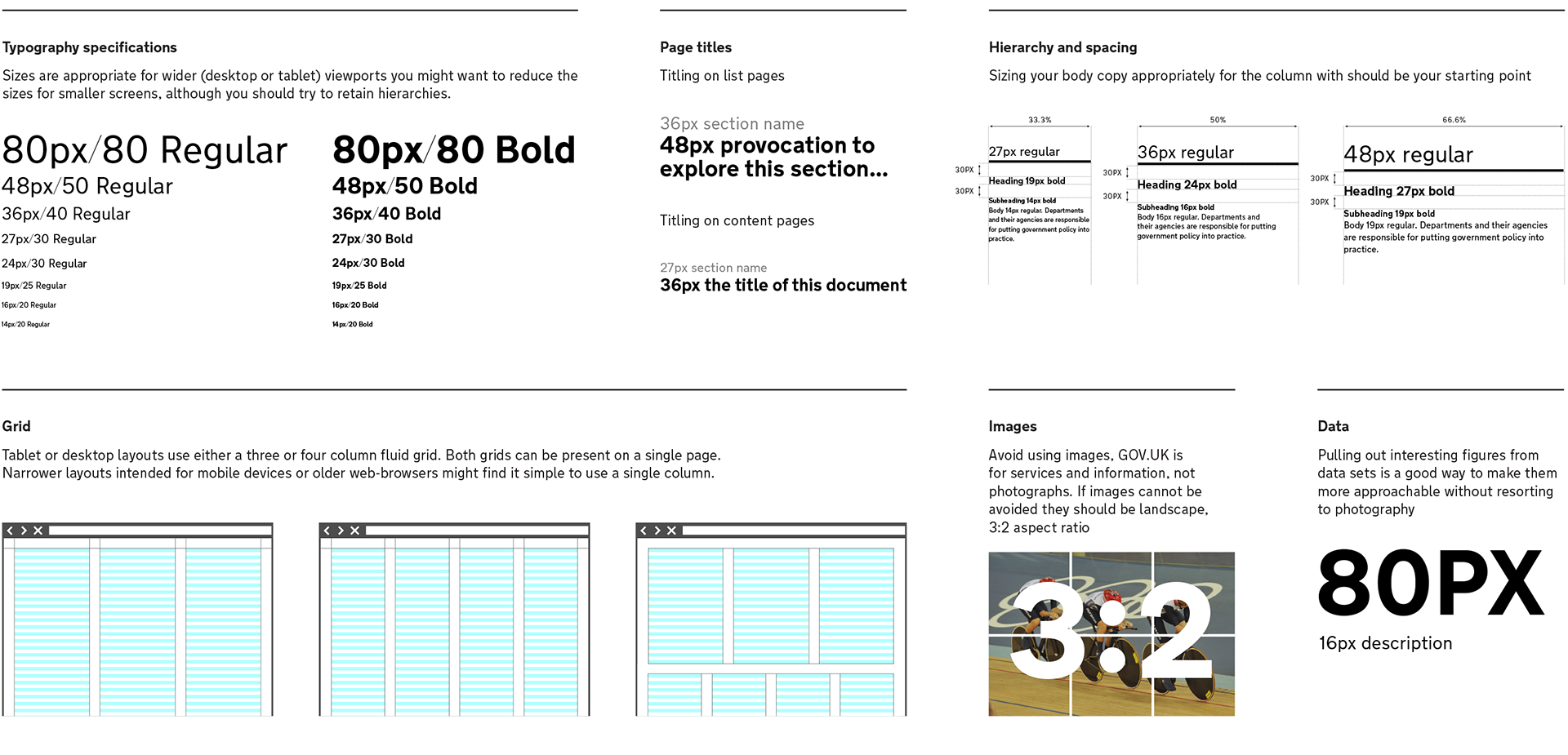 The legible and responsive GOV.UK design language
Understanding user context
We're government so we have to design for everybody. Understanding the context of how people use the site is very important. People use it daily in parts of the country with slow internet speeds and on old browsers. We support those users by making it quick and easy for them to access the information they need.
GOV.UK is used by people of all backgrounds with a wide range of digital skills and access needs. That greatly influenced the inclusive design language and content style we developed.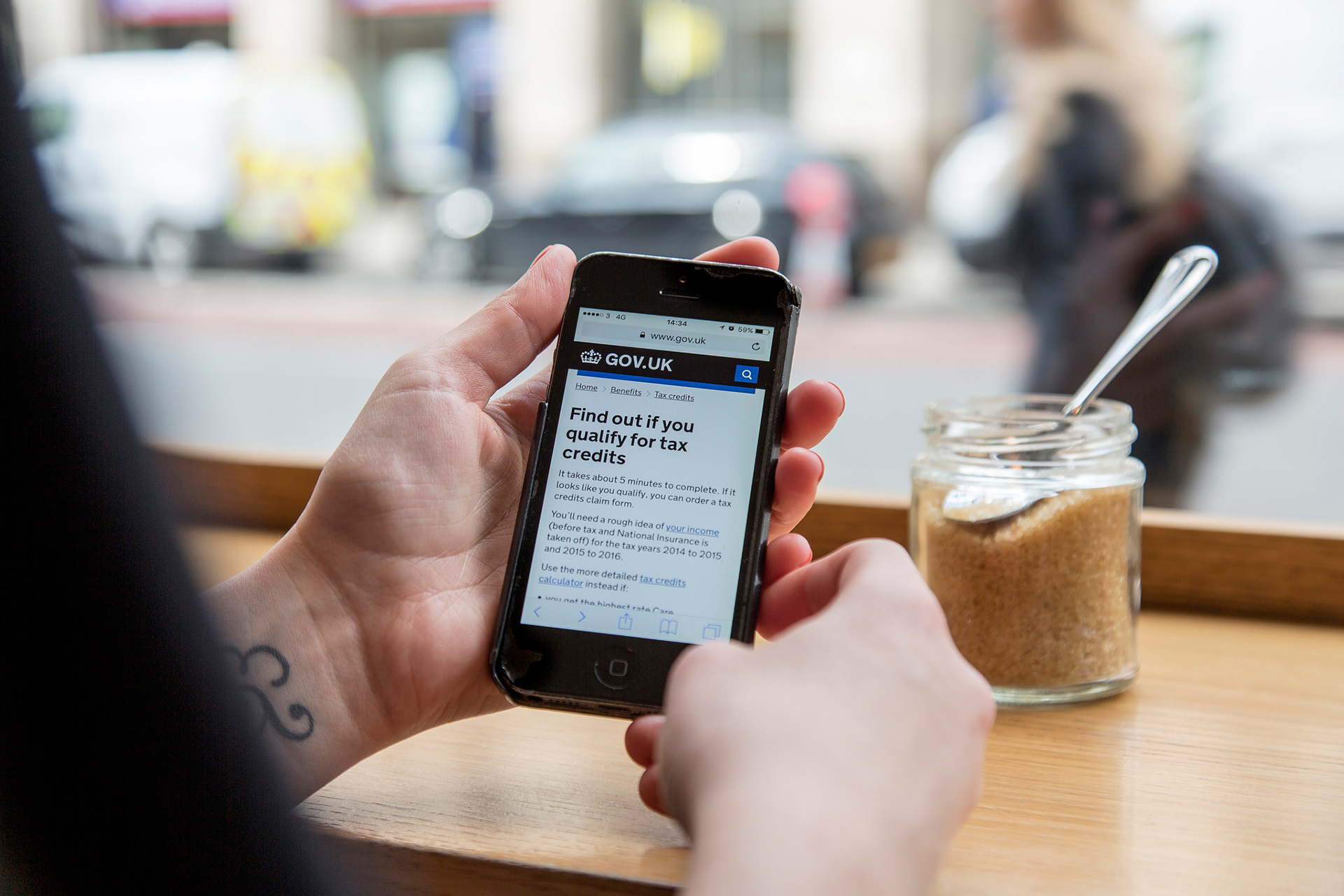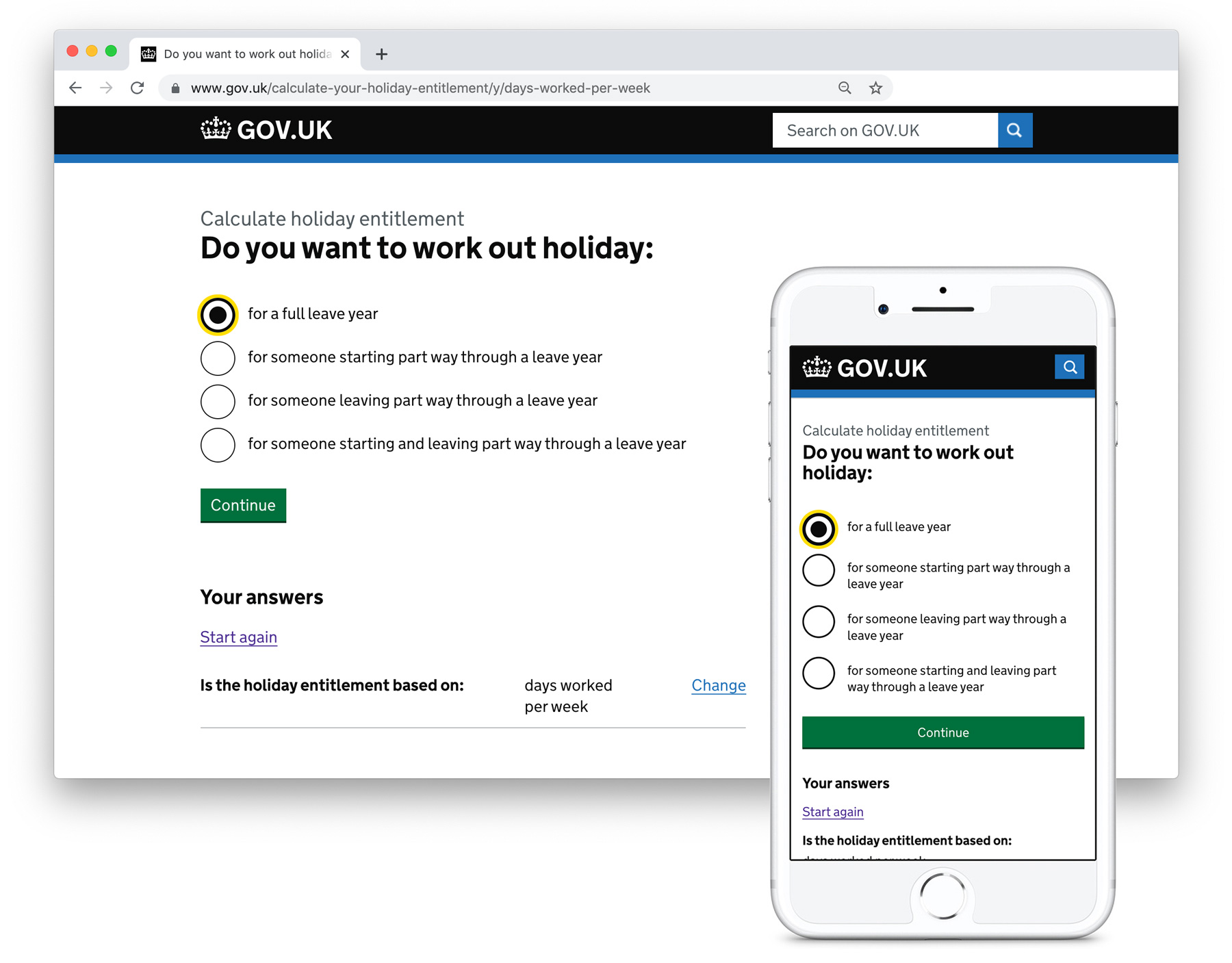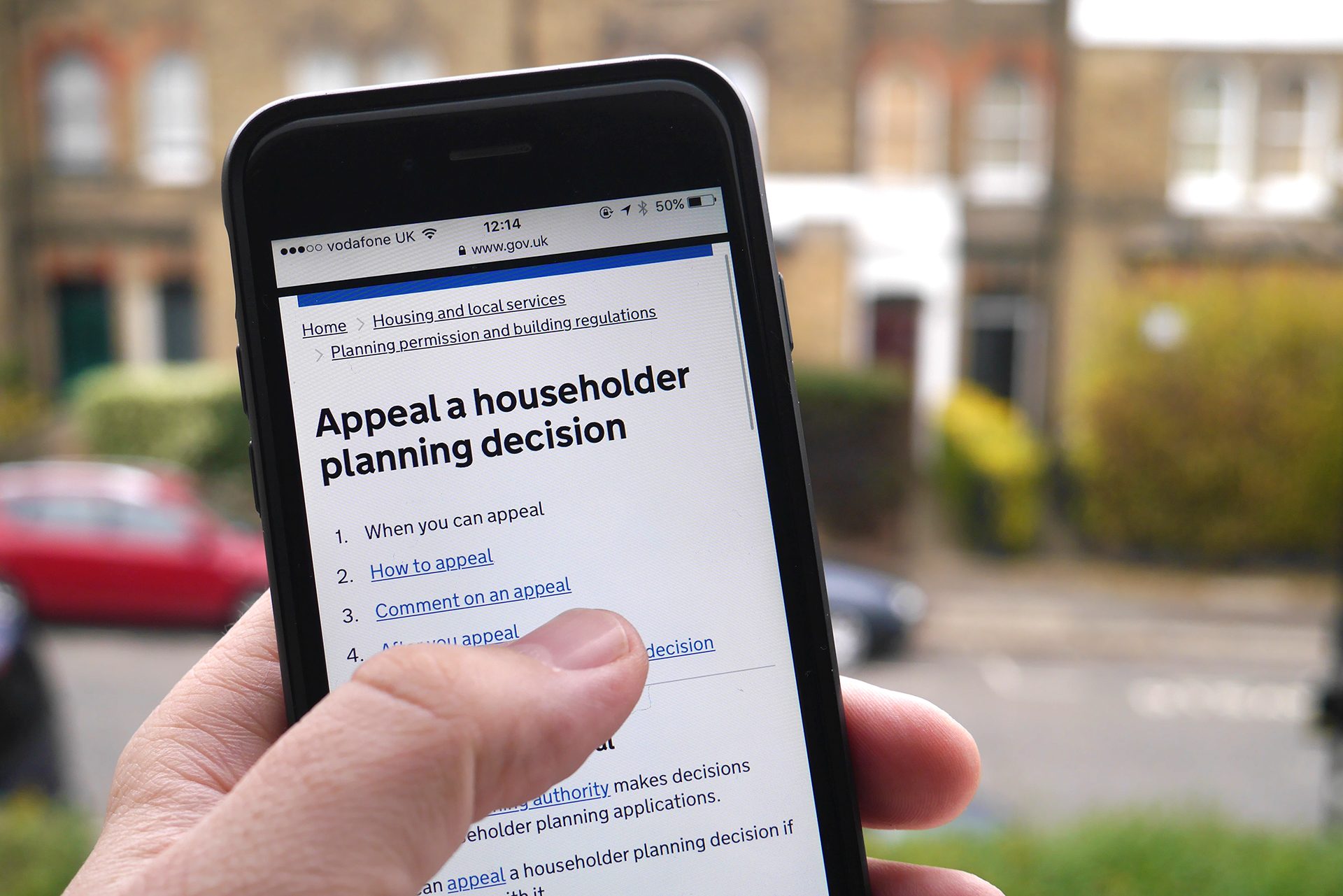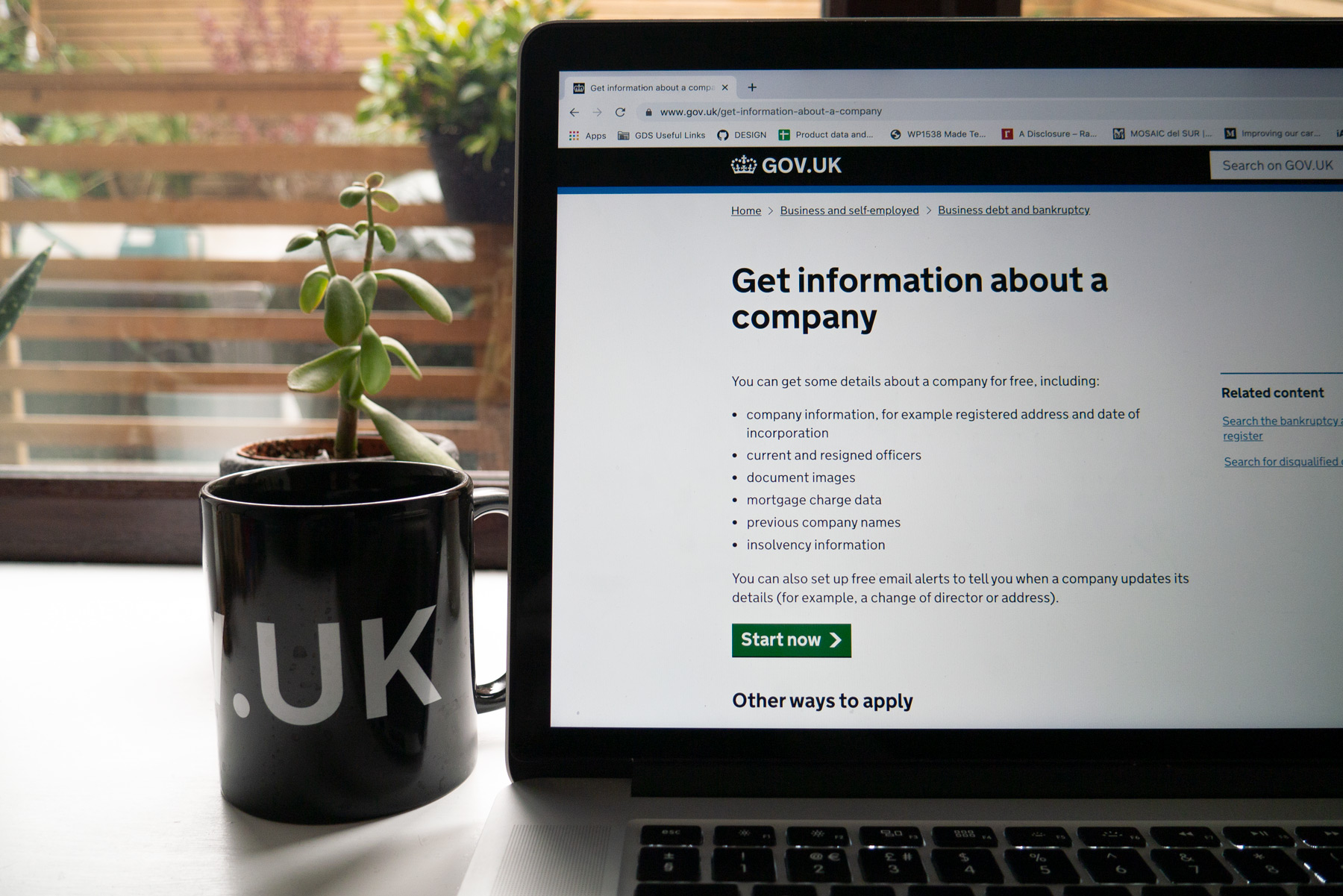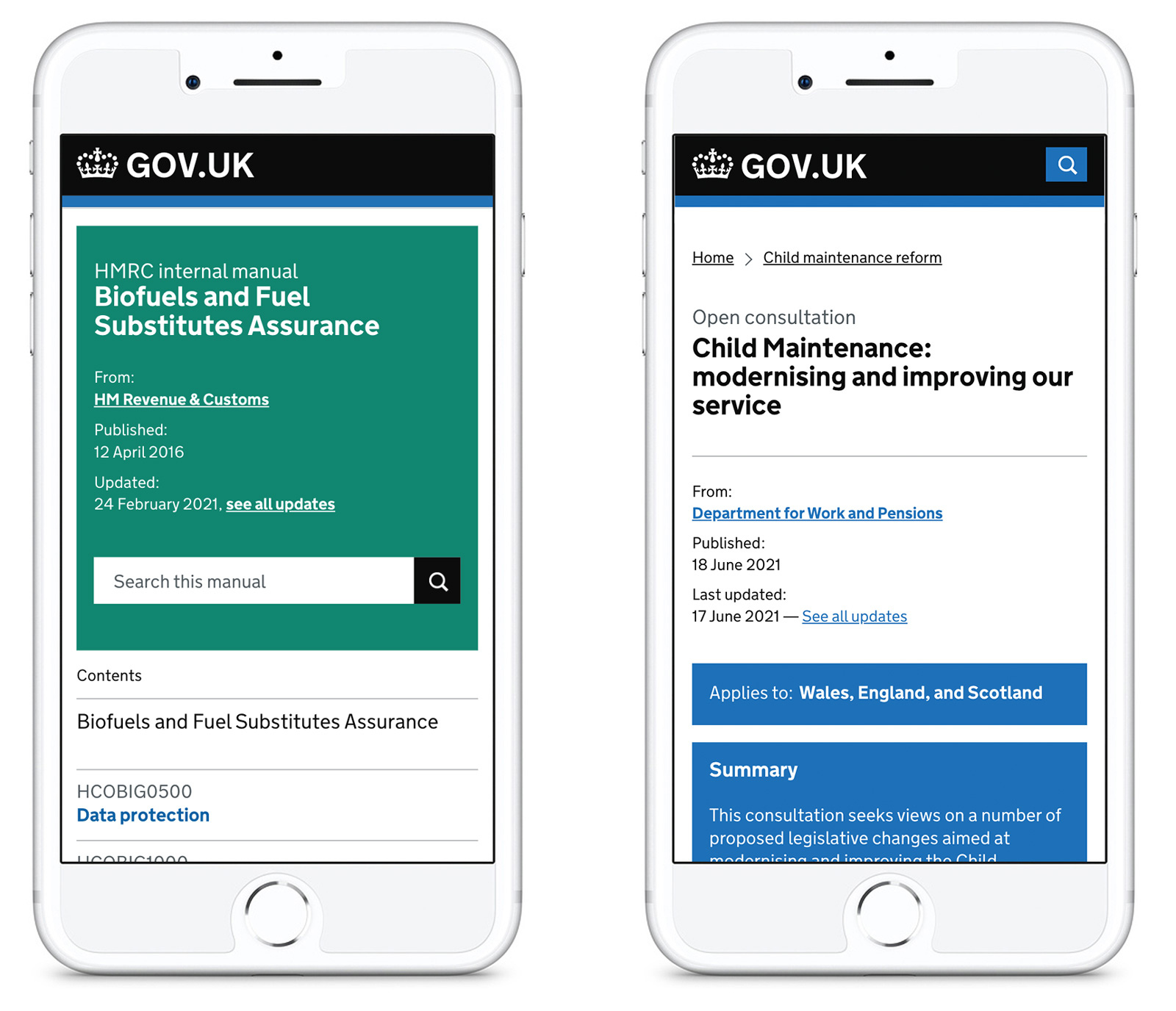 Some of the complex services and information users interact with on GOV.UK
Letting the content do it's thing
The temptation can be to add graphic flourishes where they aren't needed. With GOV.UK every element on the page should have a clear purpose. Decorative items that don't serve a purpose are removed. Unless there is a clear need, design shouldn't get in the way of content.
With GOV.UK the aim is to help people find and understand important information as efficiently as possible. That's why we minimise the other aspects of the design that might distract from the words.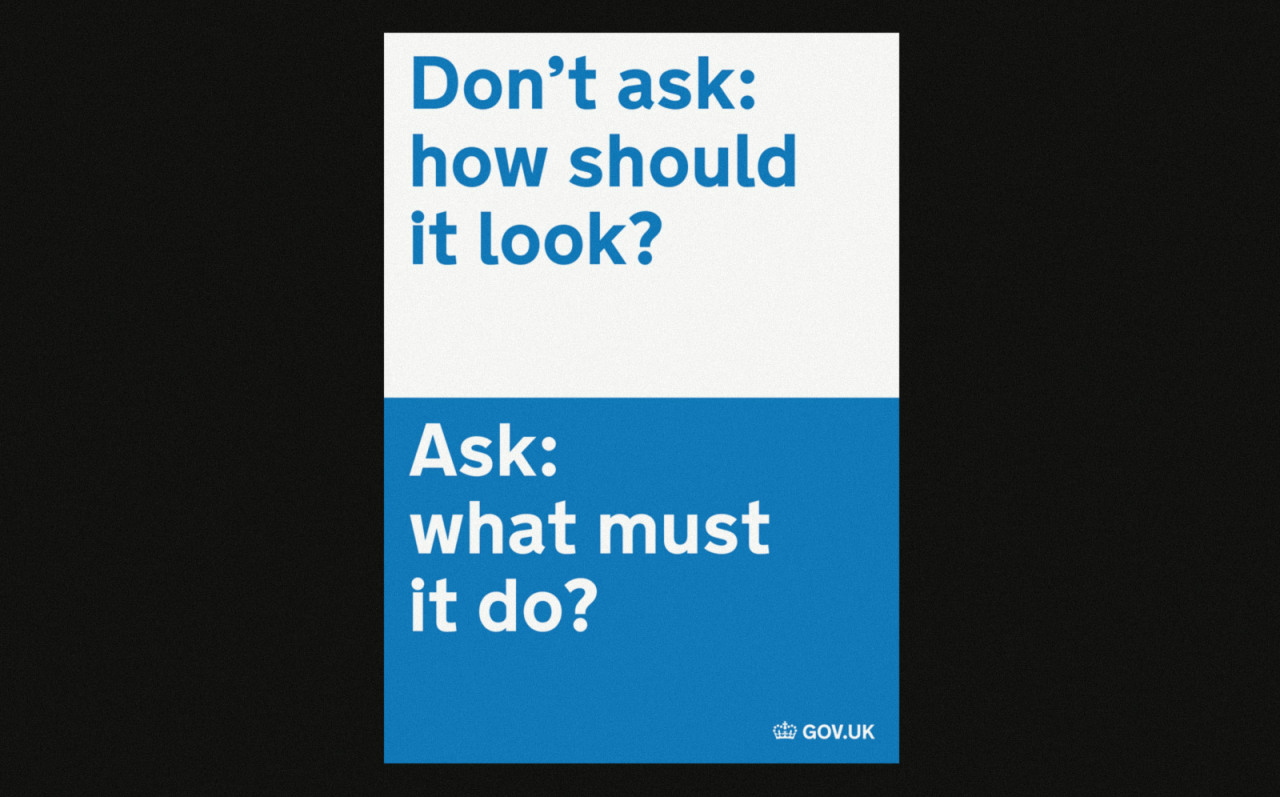 Poster outlining the approach, 'Don't ask: how should it look. Ask: what must it do?'
Bringing departments along on the journey
We transitioned 450,000+ pages of organisational content to GOV.UK and also gave each organisation a homepage on the site. This enables users who want to find specific information or guidance related to a certain government organisation the place to do so. We pushed for clarity and transparency by having a single page of scrollable content so users can easily find items such as contact details and information on senior departmental officials.
Imagery also plays a key role on these pages, which is different from most of GOV.UK. It is important that departments make the right editorial choices when choosing imagery for featured stories. To support them with this I helped develop a training programme for government communication officials to help them select and develop appropriate imagery.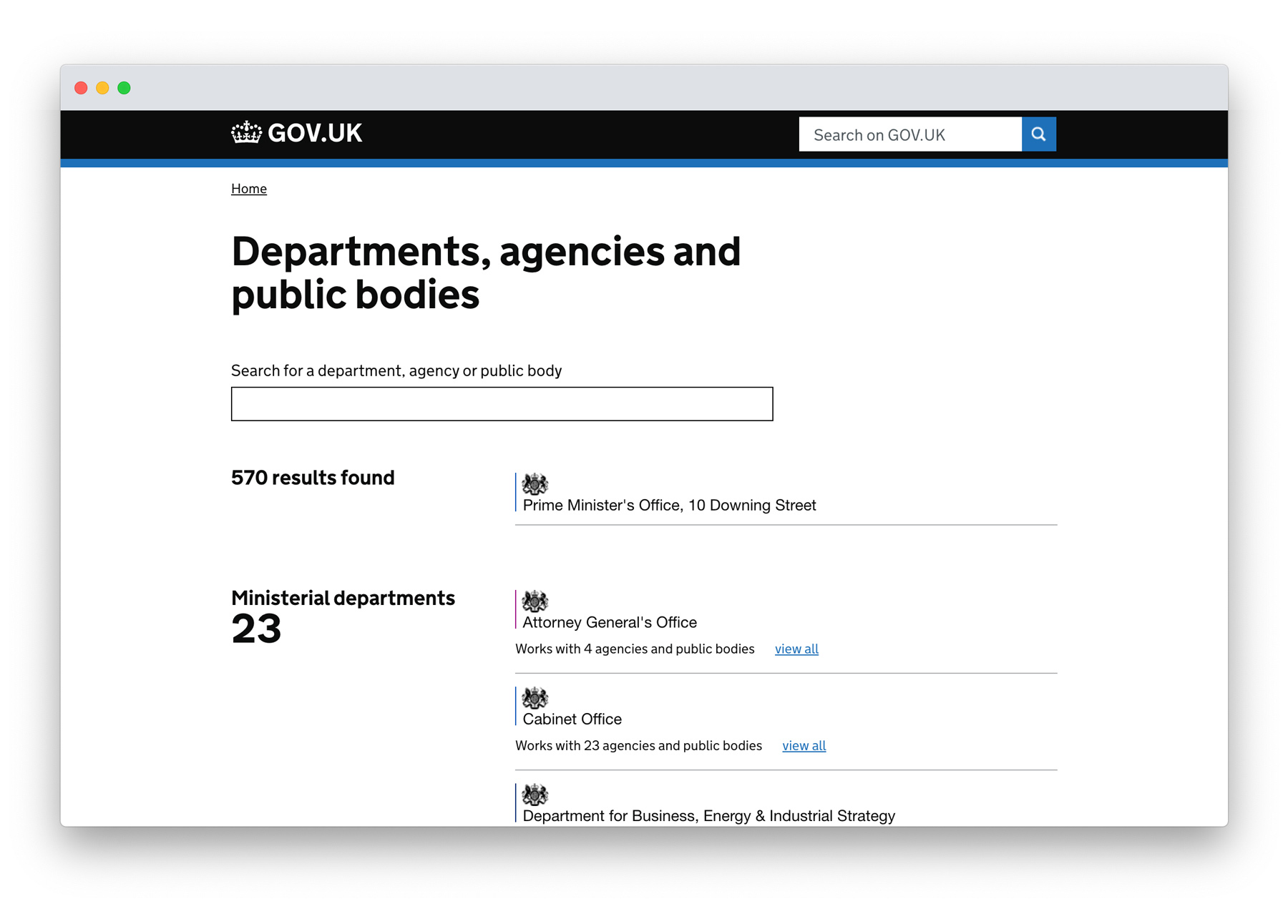 Organisation list on GOV.UK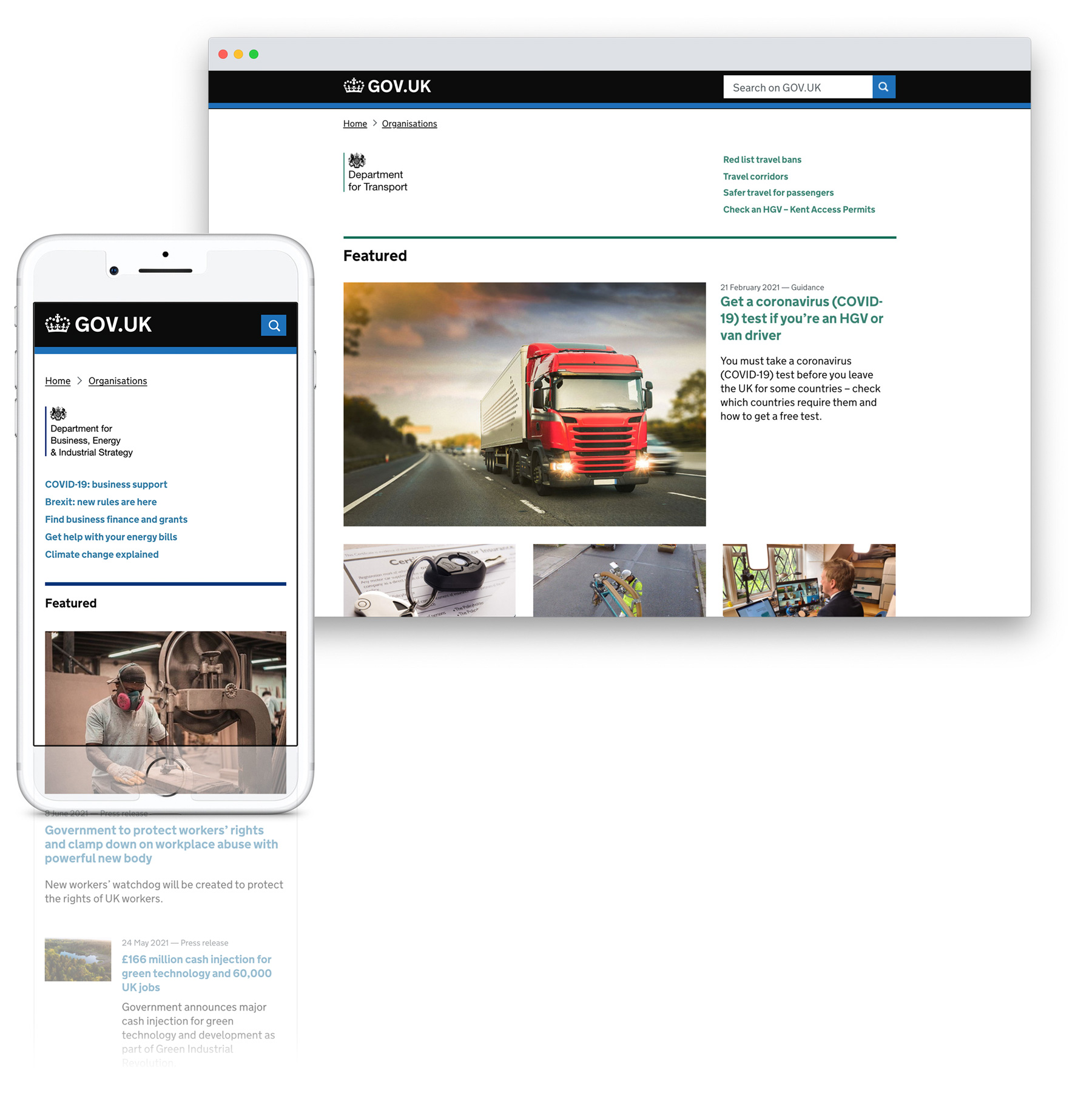 Responsive template for organisation homepages on GOV.UK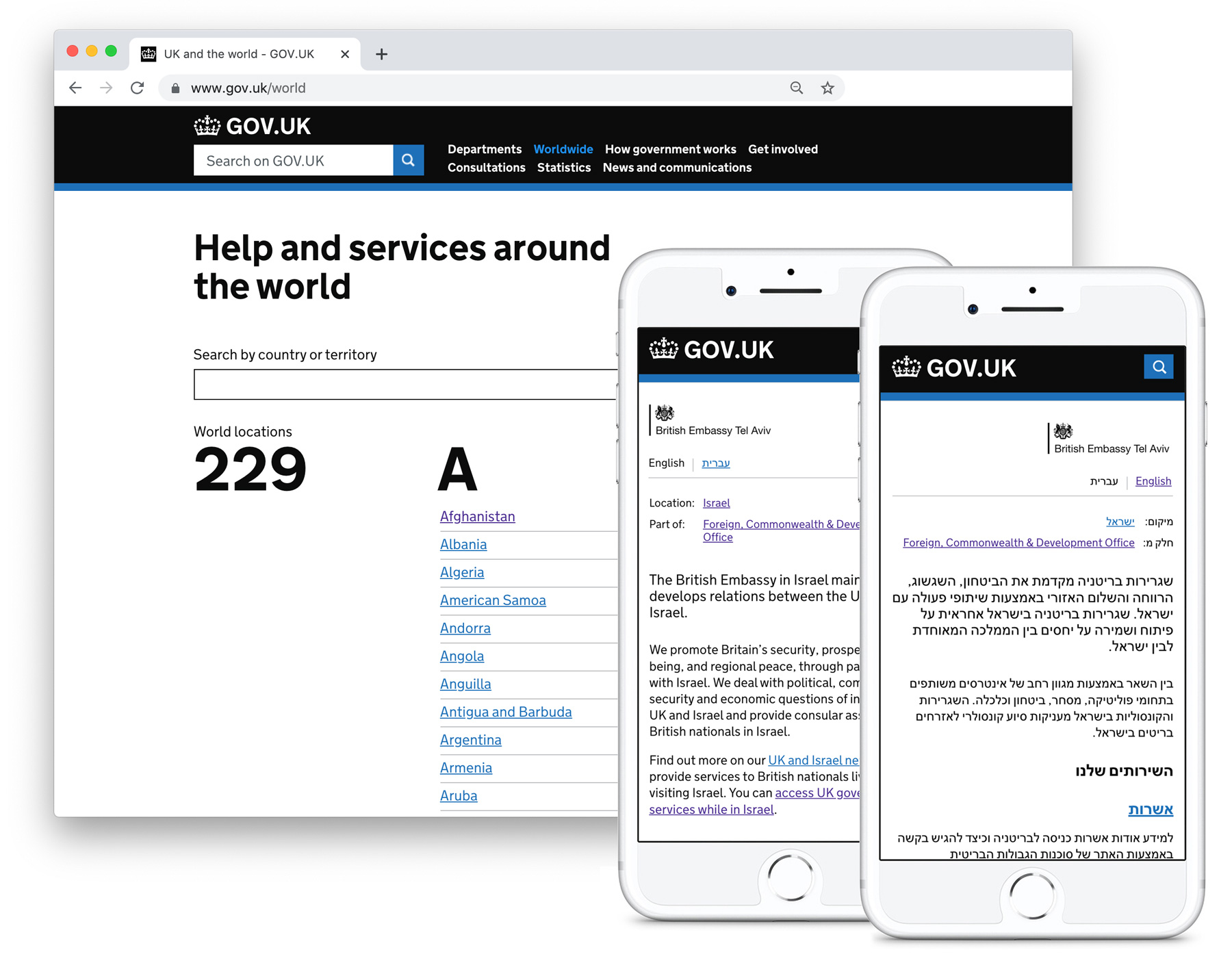 Some of the Foreign Office pages displaying GOV.UK content in different languages